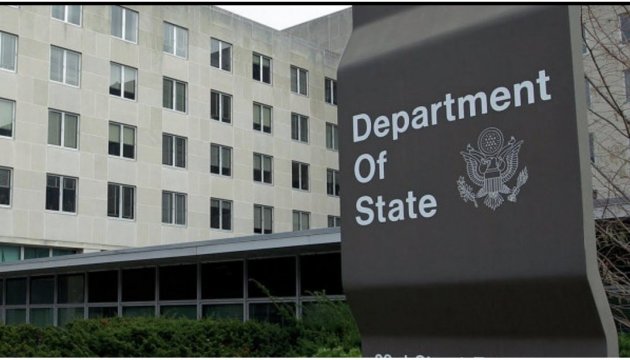 U.S. Department of State reminds Russia of sanctions on anniversary of illegal referendum in Crimea
The United States does not recognize the Russian "referendum" in Crimea that took place on March 16, 2014, as well as the Kremlin's attempted annexation of the peninsula.
This is said in the statement by Acting. Spokesperson for the U.S. Department of State Mark Toner, released on Thursday, an Ukrinform correspondent reports.
"Three years ago, Russia seized and occupied Crimea. Russia then staged an illegitimate referendum in which residents of Crimea were compelled to vote while heavily armed foreign forces occupied their land. The United States does not recognize Russia's "referendum" of March 16, 2014, nor its attempted annexation of Crimea and continued violation of international law. We once again reaffirm our commitment to Ukraine's sovereignty and territorial integrity," the statement reads.
Crimea is a part of Ukraine, the U.S. Department of State stressed. "The United States again condemns the Russian occupation of Crimea and calls for its immediate end. Our Crimea-related sanctions will remain in place until Russia returns control of the peninsula to Ukraine," Mark Toner notes.
ol