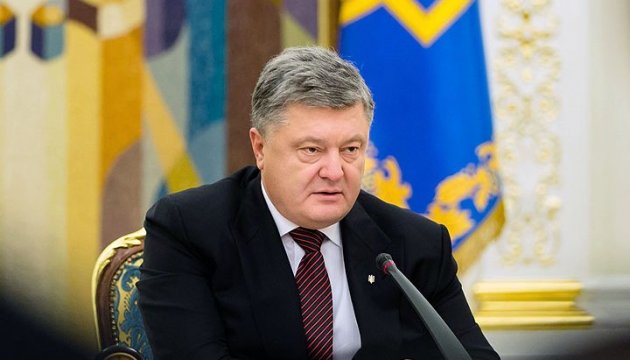 President Poroshenko: FTA with Canada to give direct investments at $36 mln
The Free Trade Agreement (FTA) between Canada and Ukraine will particularly promote foreign direct investments in the Ukrainian economy at the level of $36 million.
President of Ukraine Petro Poroshenko stated this when commenting on the ratification of the FTA between Ukraine and Canada, the president's official website reports.
"This agreement launches a symbolic transatlantic bridge of free trade. Thus, the Ukrainian businesses will get the access to the North American market. And it is the growth of Ukrainian exports. And the growth of direct foreign investments in Ukraine - at the level of 36 million dollars," President Poroshenko said.
"Besides, the agreement will create new jobs in construction, industry and trade. It is also the duty-free access to 98% of commodity items to the Canadian market," said President Poroshenko.
The Ukrainian president thanked Prime Minister of Canada Justin Trudeau for his cooperation and commitment to strengthening relations with Ukraine, and he also expressed gratitude to Ms. Chrystia Freeland - Minister of International Trade, who is now Minister of Foreign Affairs of Canada.
"This is a historical moment for our bilateral trade with Canada. The Country that systematically, permanently supports Ukraine and assists in developing the economic potential of our country," he said.
iy