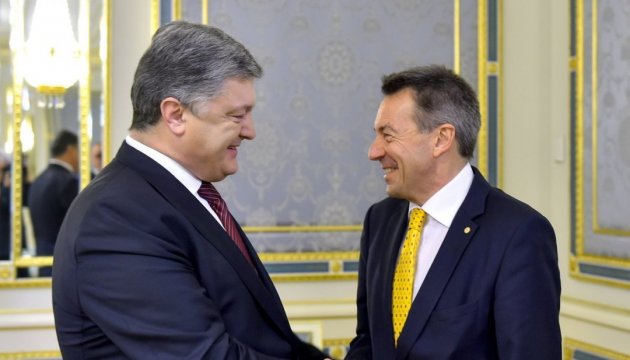 President Poroshenko met with Peter Maurer, President of ICRC
President of Ukraine Petro Poroshenko had a meeting with President of the International Committee of the Red Cross Peter Maurer who was on a visit to Ukraine at the invitation of the Head of State, the president's press service reported on Monday evening.
Petro Poroshenko expressed gratitude for the large-scale program of assistance provided by the ICRC for Ukraine to overcome consequences of the ongoing Russian aggression.
"As stated by the President, the involvement of the ICRC has a great importance for the facilitation in the liberation of hostages, search for missing persons, provision of humanitarian aid to citizens who stay in the occupied territories etc.," reads a report.
Also, the parties discussed a new escalation of the situation near Avdiivka, which, in particular, caused another suspension in the functioning of the Donetsk filtration plant and posed a threat to the water supply of the whole region. The parties discussed possible efforts to prevent such incidents in the future.
iy