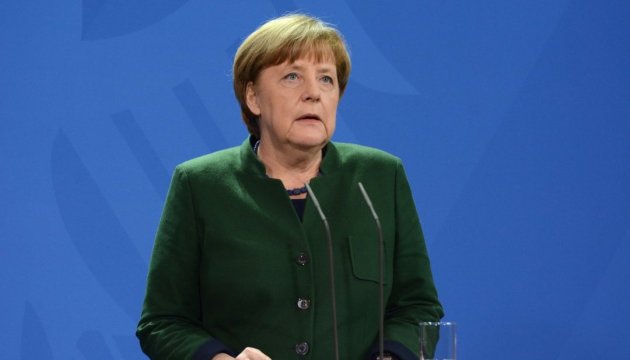 Merkel urges Putin to influence separatists in Donbas
German Chancellor Angela Merkel during a telephone conversation with Russian President Vladimir Putin on Tuesday urged to use his influence over separatists in Donbas.
This has been stated by German government spokesman Steffen Seibert, an Ukrinform correspondent reported from Germany.
"The Chancellor has asked the Russian president to influence the separatists," Seibert said.
He noted that the talks were again focused on the situation in the eastern part of Ukraine and further implementation of the Minsk agreements. Given the recent escalation in Donbas, which caused numerous human casualties, both sides expressed hope that "the fighting will completely stop soon."
The leaders paid tribute to the efforts of the OSCE SMM, which helped to improve the humanitarian situation.
ish