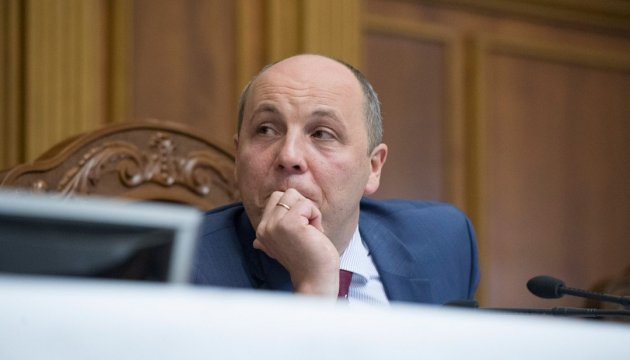 Speaker Parubiy: National security and defense priority issues for Ukrainian parliament
Chairman of the Verkhovna Rada Andriy Parubiy states that issues of defense and security are priority for the parliament's work in the wake of Russian aggression in eastern Ukraine.
The speaker stated this during the opening of the sixths session of Parliament of the eighth convocation.
"At president the issues of defense and security have become an absolute priority for the Ukrainian parliament. Since the beginning of the seventh convocation, the Verkhovna Rada adopted 155 high priority laws on the national defense, about 100 laws on social protection of our soldiers," he said.
In particular, according to the speaker, among the recent major laws is the law on Special Operations Forces, which is another landmark step for strengthening the security of Ukraine.
Speaker Parubiy assured that all laws developed at protecting Ukraine against Russian aggression will be put for parliament's consideration in the first place.
iy