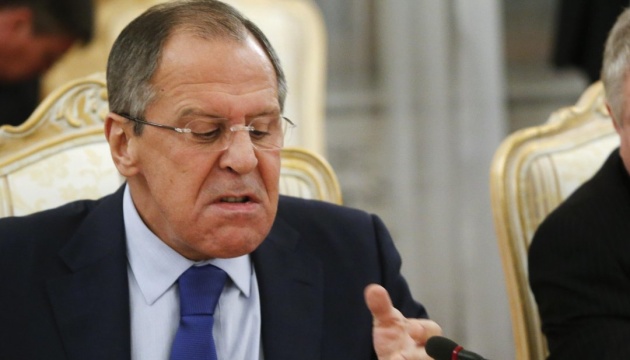 Moscow agrees to arm OSCE observers in Donbas but not supports police mission - Lavrov
Moscow agrees to arm the OSCE monitors who are working on the contact line in Donbas with firearms, but at the same time finds the idea of creating an OSCE police mission to contradict the Minsk Agreements.
Russian Foreign Minister Sergei Lavrov said this, Interfax reported.
"We are ready to increase the number of monitors on the contact line and in warehouses, make this presence round-the-clock and enable monitors to carry personal firearms," he said.
"If by an armed OSCE mission you meant the idea that is now being promoted from Kyiv, that an armed police mission should be deployed in Donbas to ensure law and order there, this idea absolutely contradicts the Minsk Agreements," Lavrov said.