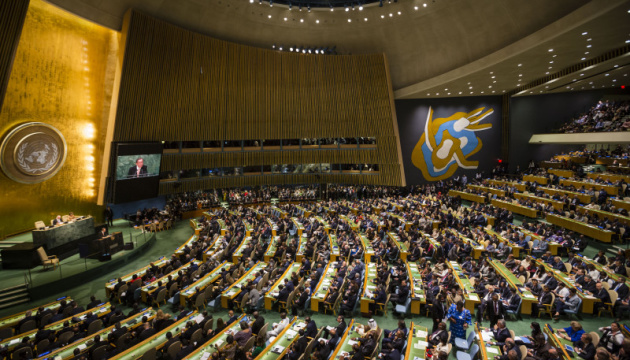 Ukrainian diaspora welcomes adoption of UN resolution on human rights violations in Crimea
The Ukrainian World Congress (UWC) welcomes the adoption of a resolution by the General Assembly of the United Nations (UN) on blatant human rights violations in Crimea.
This was stated by President of the Ukrainian World Congress Eugene Czolij, an Ukrinform correspondent reports.
"The Ukrainian World Congress thanks all contributors to the resolution, and urges all UN member states to continue upholding decisively the fundamental principle of the territorial integrity of independent states and to take every available measure to ensure that the situation in Crimea is strictly monitored," Czolij stated.
The UWC reminded that the resolution condemned the flagrant abuses and discrimination against the residents of the illegally occupied Crimea, including Ukrainians, Crimean Tatars and persons belonging to other ethnic and religious groups, by the Russian occupation authorities, and urged the Russian Federation to uphold all of its obligations under applicable international law.
ol