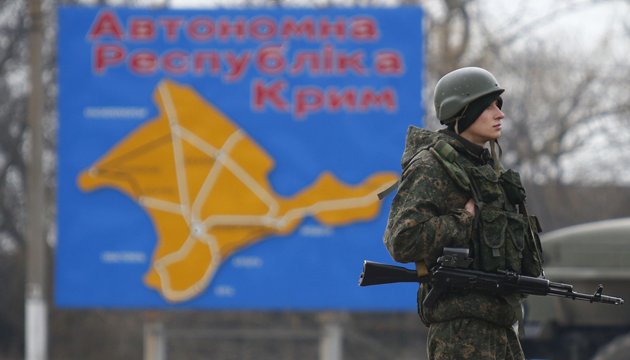 Human rights in occupied Crimea: Foreign Ministry welcomes UN resolution
The Foreign Ministry of Ukraine welcomes the adoption of the UN General Assembly resolution on the human rights situation in the Autonomous Republic of Crimea and the city of Sevastopol.
This has been stated in a statement made by the Foreign Ministry.
"Ukraine is sincerely grateful to every Member State who voted in favour for the UN General Assembly Resolution "Situation of human rights in the Autonomous Republic of Crimea and the city of Sevastopol (Ukraine)". Today the world sent a clear message to the Russian occupation authorities. Those responsible for the persecutions and violations of the human rights of the residence of Crimea will be brought to justice. The Russian Federation as an occupying state must stop its arbitrary violations of human rights and fulfil its obligations under international law and ensure observance of the human rights in Crimea," reads a statement.
As noted, this important document provides a clear definition on the status of Autonomous Republic of Crimea and the city of Sevastopol as part of the territory of Ukraine, condemns the temporary occupation of Crimea by the Russian Federation and does not recognize its attempted annexation by the occupying state.
Within the context of the terrible human rights situation in Crimea due to its occupation by Russia, the Foreign Ministry attaches particular importance to the reference in the resolution to the Geneva Conventions of 12 August 1949, which, inter alia, foresees the humane treatment of the population, which live in occupied territory and protect its rights under international humanitarian law.
"One of the key elements of the resolution is a call to ensure the unimpeded access of international human rights monitoring mechanisms to the temporary occupied peninsula to monitor and report on the situation according to their mandates," reads a statement.
ish