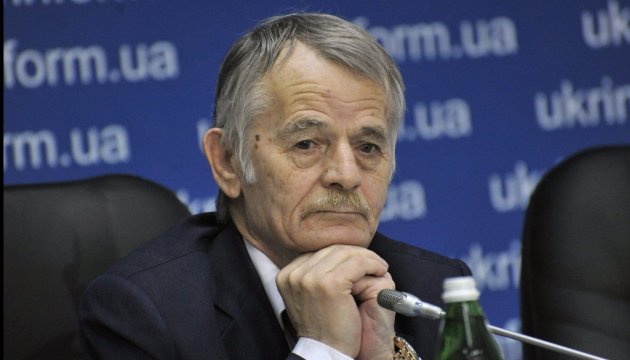 Dzhemilev: Russia delivers six nuclear warheads to Crimea
Russian-occupied Crimea is still flooded with weapons as six nuclear warheads have been delivered to the peninsula.
Ukrainian President's Commissioner for Crimean Tatar people Mustafa Dzhemilev said this in Brussels, speaking within the framework of the debates on the annexation of Crimea at the European Parliament.
"According to our data, nuclear weapons have been delivered to the peninsula. The information services of the Mejlis report that six nuclear warheads were delivered," Dzhemilev said.
He noted that there were about 70,000 Russian troops, including Federal Security Service and police officers, in the occupied Crimea, which had been "turned into a military base."
Therefore, Dzhemilev stated that "we think that liberation of Crimea is possible only through the diplomatic channel, by means of exerting pressure on the aggressor."
ol