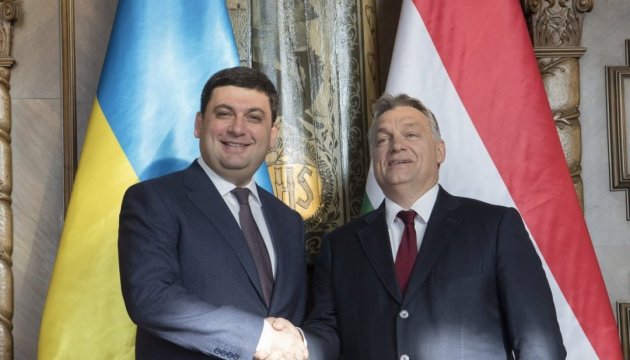 Groysman: Cooperation between Ukraine, Hungary should reach new level
The Government will continue to create favorable conditions for business in Ukraine and to expand the possibilities of cooperation with Hungary to contribute to the success of both countries.
Prime Minister of Ukraine Volodymyr Groysman said this during the opening of Ukrainian-Hungarian business forum with participation of Prime Minister of Hungary Viktor Orban in Debrecen on Friday, Government's portal reported.
Ukraine and Hungary have good prospects for cooperation in various spheres, the Prime Minister stressed. He added that over the past nine months there has been an increase in bilateral international trade.
Groysman emphasized that Ukraine and Hungary have sufficient competence, knowledge and capabilities, and bringing them together the countries can become even more successful. The opening of the Ukrainian-Hungarian business forum is one of the biggest meetings of business circles of both countries.
ish