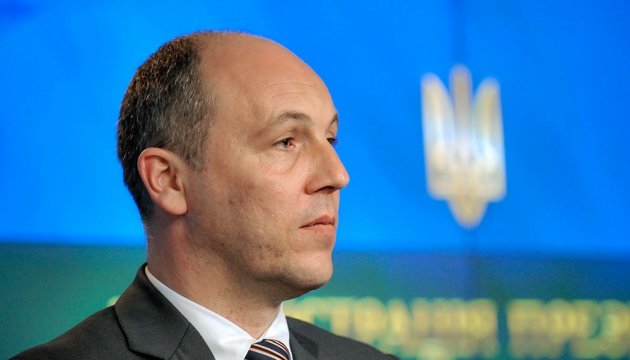 Ukrainian Parliament Speaker: G7 Ambassadors in Ukraine see progress in Ukrainian reforms
Speaker of the Ukrainian Parliament Andriy Parubiy has stated that most of the G7 Ambassadors in Ukraine point to the progress in the implementation of reforms in Ukraine.
He said this on the air of ICTV Ukrainian TV channel on Monday evening, an Ukrinform correspondent reports.
"Today, I've held a meeting with the G7 Ambassadors in Ukraine. They can and have the right to speak authoritatively. Almost all of them have noted the great progress in Ukraine, which relates to reforms in different fields," Parubiy said
According to him, the foreign diplomats have seen the progress precisely in the anti-corruption reform and electronic declaration, judicial, energy reform, and the process of decentralization.
In addition, the Ukrainian Parliament Speaker also noted that the Parliament was working quite effectively now and the bills to support the army, ensure national security and the European integration were being supported by the majority of MPs, regardless of whether they were the part of the coalition or the opposition.
ol