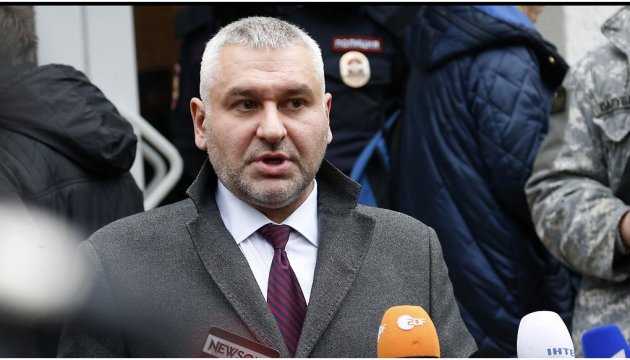 Lawyer Feygin on Sushchenko case: I see no other option but the exchange
Russian lawyer Mark Feygin arrived in Kyiv yesterday to study prospects of possible exchange of his client, Ukrinform journalist Roman Sushchenko, who was illegally arrested in Moscow on "espionage" charges.
Feygin stated this on 112 Ukraine TV Channel on Monday, an Ukrinform correspondent reports.
"I see no other option but the exchange," Feygin said, when asked by a journalist about prospects of Sushchenko exchange.
According to Feygin, the espionage charges, which are incriminated to Sushchenko, are very serious and "nobody will easily recede from them." The lawyer also noted he had the impression that the Russian side wanted to exchange Sushchenko for a person from Russian citizens convicted in Ukraine.
Feygin also added that he did not know who this person could be, whom Ukraine could exchange for Sushchenko.
At the same time, the Russian lawyer hopes that during the talks with Ukrainian officials he'll manage to find out whether there are such candidates in Ukraine, for example, "Russian intelligence officers, they could be non-public at all, or they may be in Donbas".
iy