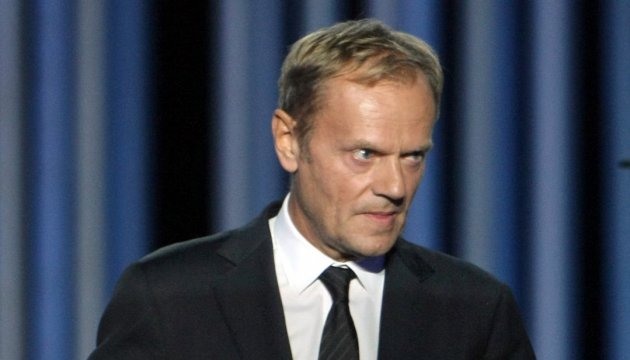 Donald Tusk: EU stays united in policy towards Russia
The EU follows a consistent course in its policy towards Russia and will not compromise on the issues of European values ​​and principles.
President of the European Council Donald Tusk said this following the first day of the EU summit, held in Brussels on October 20-21, an Ukrinform correspondent reports.
"Of course, the EU wants a dialogue, but it will never renounce our values and principles. Therefore, the leaders agreed to follow the course and keep the unity of the EU," Tusk commented on position of the EU leaders towards Russia.
According to Tusk, it is obvious that the Russian strategy lies in weakening the EU.
"We have a sober estimate of the reality and do not cherish illusions," the President of the European Council underscored.
ol