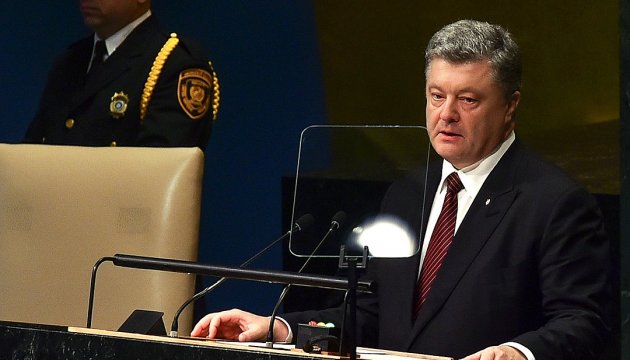 President: We need to develop sports in Ukraine and support athletes
President Petro Poroshenko underlines the necessity of developing sports in Ukraine and supporting athletes for the achievement of high results.
This has been reported by the press service of the Head of State.
"We face an acute issue of creating a modern sports infrastructure and providing high-quality equipment and inventory. This is a necessary condition for the development of mass sports, creation of Olympic reserve and training of high-class athletes," the President said at the meeting with champions and winners of the Olympic and Paralympic Games 2016.
"The technical condition of the majority of sports facilities needs renovation, so the government should promptly take steps to conduct comprehensive inspection and ensure full functioning of the leading centers of Olympic training. As President, I will support every scientifically and economically reasoned proposal aimed at achieving specific short and long-term results for all our athletes to demonstrate decent performance at the Olympic and Paralympic Games in 2018 and 2020 respectively," the Head of State said.
The President informed that he would insist on the allocation of budgetary funds to the support of sports movement at the meeting with governors, mayors and members of local councils.
ish