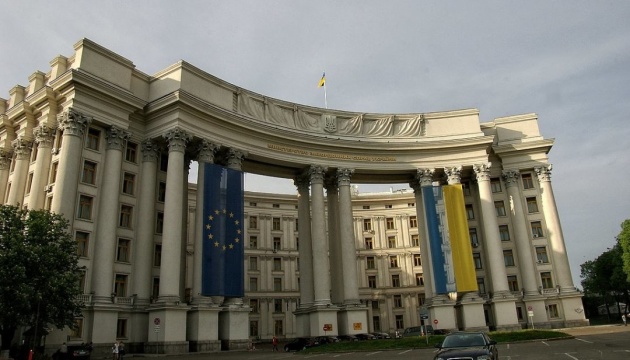 Foreign Ministry: Roman Sushchenko became political hostage of Russian authorities
The Foreign Ministry of Ukraine has expressed its strong protest against charges brought by Russia's Federal Security Service (FSB) against the Ukrainian citizen, own Ukrinform correspondent in France, Roman Sushchenko, who was detained in Moscow.
This is stated in comments posted on the Foreign Ministry's website.
"We are deeply outraged by the fact that the Ukrainian journalist, who arrived in Russia to visit close relatives, was detained by the Russian authorities on far-fetched charges of 'espionage'. We consider this as another step in purposeful policy of the Russian Federation to use Ukrainians, who are in the hands of its authorities, as political hostages in its hybrid aggression against our country," the Foreign Ministry stated.
The Foreign Ministry noted that Roman Sushchenko is a man who defends objectivity and freedom of speech, and this only proves that official Moscow is waging war not only against Ukraine, but against the whole democratic world for which human rights and freedom are fundamental values.
iy