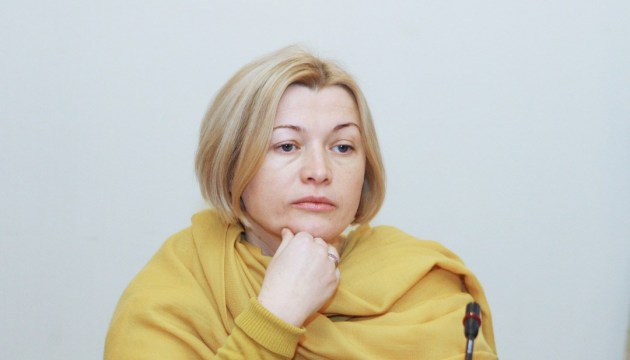 Iryna Herashchenko: Ukraine calls for immediate release of Roman Sushchenko
First Deputy Verkhovna Rada Chairman Iryna Herashchenko says she expects response from the OSCE, the Council of Europe and other institutions regarding the detention of Ukrainian journalist Roman Sushchenko in Moscow and calls for his immediate release.
She posted this on her Facebook page.
"I'm shocked at the news that Ukrainian journalist Roman Sushchenko was arrested in Russia. He works as own Ukrinform correspondent in France, and we met often during business trips. He is smart professional journalist. We are waiting for immediate statements by the OSCE and [OSCE Representative on Freedom of the Media Dunja] Mijatović, Secretary General of the Council of Europe [Thorbjørn] Jagland, and other structures that have to express protest against the arrest of Ukrainian journalist by the Russian Federation on far-fetched charges of 'espionage'," Herashchenko wrote.
According to her, the Ukrainian government calls for immediate release of journalist Roman Sushchenko.
iy