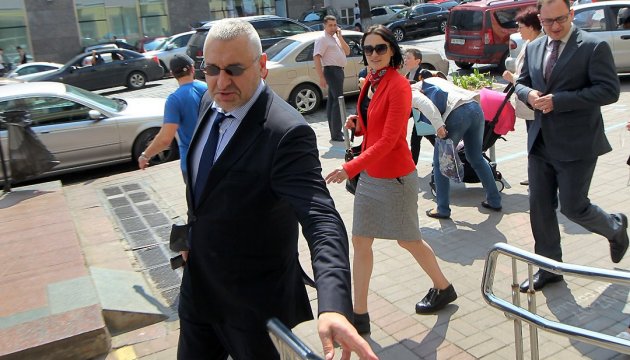 Feygin asks Russian journalists to support Ukrainian correspondent Sushchenko
Russian lawyer Mark Feygin hopes that Russian journalists will defend Roman Sushchenko, own correspondent of Ukrainian National News Agency Ukrinform.
Feygin wrote this on Twitter.
"I ask the Russian journalists to help their Ukrainian colleague. As the persecution of journalists is a fact against you all...," the lawyer wrote.
As it was reported, Roman Sushchenko was detained on Friday, September 30, in Moscow following Russian media reports accusing him of 'espionage'. Roman at the time of arrest was on vacation and arrived in Moscow for private purposes. Ukrinform and Anthelia Sushchenko concluded an agreement with lawyer Mark Feygin who will defend Roman Sushchenko. Roman Sushchenko is being kept in Moscow's Lefortovo prison.
ish