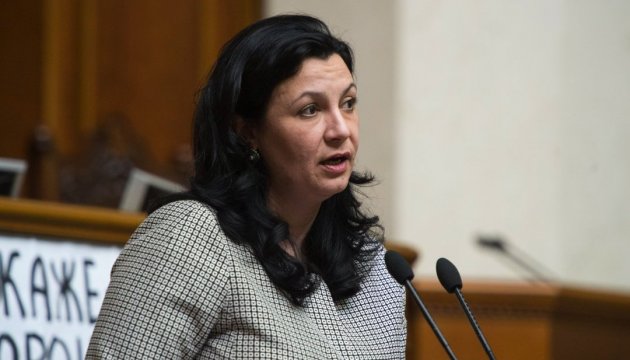 Euro-Integration Deputy PM: Holland might ratify Ukraine-EU Agreement on Association with special stance
Deputy Prime Minister for European Integration Ivanna Klympush-Tsintsadze considers the statements of some senior officials of the Netherlands on refusal of ratification of the Association Agreement between Ukraine and the EU to be unacceptable.
She said this during Goverment Question Hour in Parlament today, an Ukrinform correspondent reports.
However, it is not being excluded that the Netherlands might ratify the Association Agreement with a "special stand."
"We believe that we need to get ratification from the Netherlands, possibly indicating a particular position on the fact that bilateral rules regarding only certain countries in the Association Agreement, may well not be applied by the Netherlands," said Klympush-Tsintsadze.
At the same time, the deputy prime minister stressed that the ratification of the agreement "is in the interests of both the Ukrainian and Dutch people."
pd