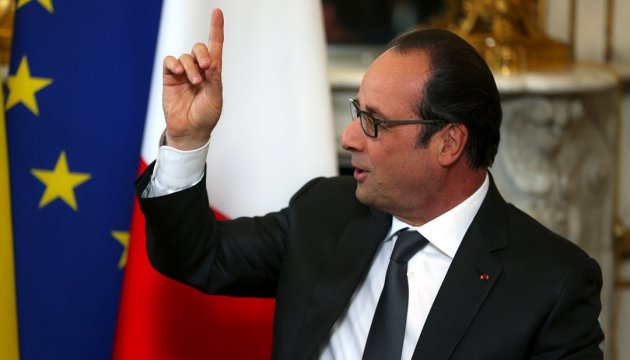 Hollande announces 'Normandy Four' meeting in coming weeks
New round of talks in the "Normandy format" will be held in the coming weeks.
French President Francois Hollande wrote this on Facebook page.
"We have agreed to hold a meeting between Germany, France, Russia, and Ukraine in the coming weeks," Hollande informed.
He also noted the need to continue the Minsk process for settlement of the situation in eastern Ukraine.
According to Hollande, he has already sent a letter with a proposal to hold a meeting with the participation of the four sides to Russian President Vladimir Putin.
The meeting in the "Normandy format" was earlier planned to be held on the G20 sidelines. However, it was cancelled because of Russian provocations with "Ukrainian saboteurs in Crimea." Russia suggested discussing the "Ukrainian conflict" in the trilateral format. However, the German and the French side, referring to a busy schedule, proposed to hold bilateral meetings.
ol