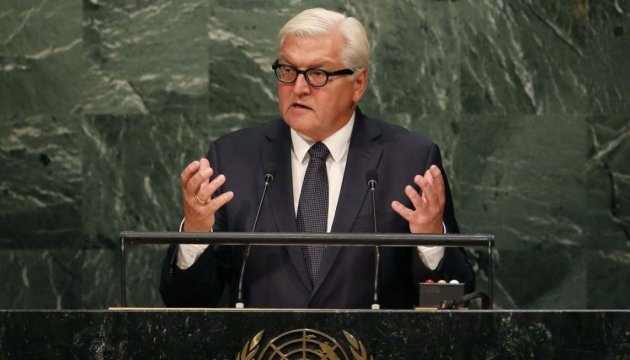 Weimar Triangle: More international efforts needed for de-escalation in Donbas
The foreign ministers of Germany, France, and Poland (the so-called "Weimar Triangle") have agreed that it is necessary to take a greater international effort in order to reduce tensions in Ukraine.
Foreign Minister of Germany Frank-Walter Steinmeier said this on August 28 after talks with his colleagues from France and Poland, which took place in Weimar, Germany, Radio Liberty reports.
According to Steinmeier, there is no serious progress in implementation of the Minsk agreements for the settlement of the armed conflict in Donbas, concluded in 2015. "We need to work on de-escalation of the situation," he said.
The German Foreign Minister added that the representatives of the Western countries had held talks with Kyiv and Moscow regarding the implementation of all points of the Minsk agreements, including holding of the local elections in the occupied territory of Donbas.
ol