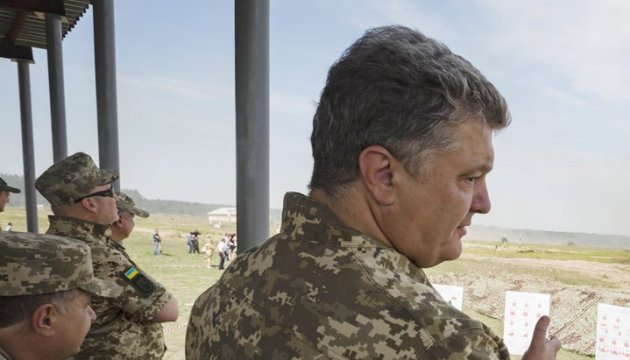 Poroshenko: Putin wants to destabilize the whole world
Russia not only wants to grab all of Ukraine but seeks to sow instability throughout the world. Ukrainian President Petro Poroshenko said this in an interview with the CNN TV Channel shown on August 24, an Ukrinform correspondent reports.
"Putin's goal is to try to destabilize the situation in Ukraine. They do not need either Donetsk or Luhansk. They want all of Ukraine to be part of the 'Russian Empire'. They want to destabilize the global security situation in the world "- said the President of Ukraine. Poroshenko said that Russia is seeking to reduce the level of safety and stability in the world. "One of the countries that is a permanent member of the UN Security Council is the aggressor. And the global world should consolidate to find the right response to these aggressive actions," the President of Ukraine said.
pd