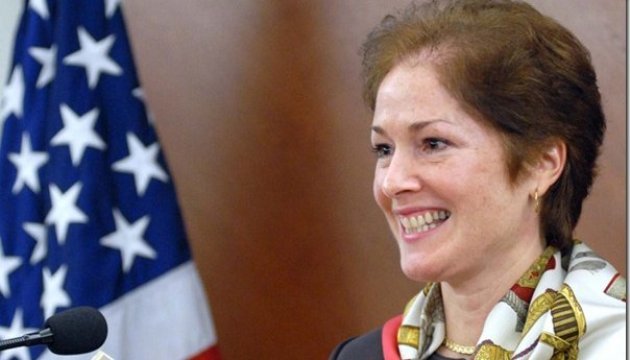 New U.S. Ambassador releases video address to Ukrainians
Newly appointed U.S. Ambassador to Ukraine Marie Yovanovitch, who will arrive in Kyiv on the Independence Day on August 24, has released a video address to Ukrainians.
The video address was posted on Facebook page of the U.S. Embassy in Ukraine.
"I am honored to become the United States Ambassador to Ukraine. I loved living and working in Ukraine and now I'm looking forward to the opportunity to travel and learn all of its corners," she said.
"We observed from afar the great achievements of Ukraine in the past two years. There is still much to be done and I hope to work together with you to maintain the territorial integrity of the sovereign democratic and prosperous Ukraine. Glory to Ukraine!" the diplomat added.
Yovanovitch worked in Ukraine in 2001-2004 as the deputy head of the mission at the U.S. Embassy.
ol