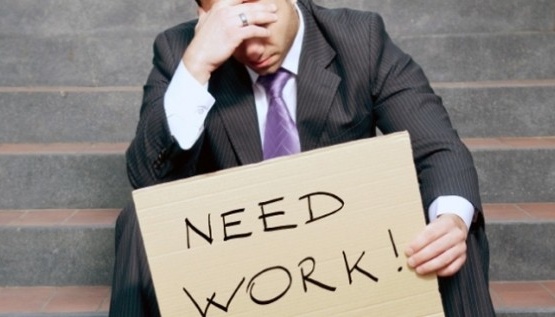 Number of registered unemployed in Ukraine reached 1.8 million
The number of registered unemployed people in Ukraine grew by 100,000 compared to the previous year, and reached 1.8 million.
Acting Chairman of the State Employment Service Valeriy Yaroshenko said this at a press conference in Ukrinform on Tuesday.
"In the first quarter of 2016, the number of unemployed people totaled almost 1 million 800 thousand people. Compared to the previous year, this is by 100,000 people more. According the International Labor Organization procedure, we have almost 10% of unemployed," he said.
Yaroshenko noted that the situation on the labor market remains very tense. In particular, he said that there were 10 jobseekers per one vacancy at the beginning of the year.
"We managed to slightly stabilize the situation - nine people aspired to one vacancy as of August 1," the acting chairman of the State Employment Service said.
At present the number of registered employed people in Ukraine totals 16.1 million, while there were by 200,000 employed people more in the first quarter of 2015, Yaroshenko noted.
According to him, the situation in eastern Ukraine negatively influenced the labor market, which led to a huge unbalance.
iy