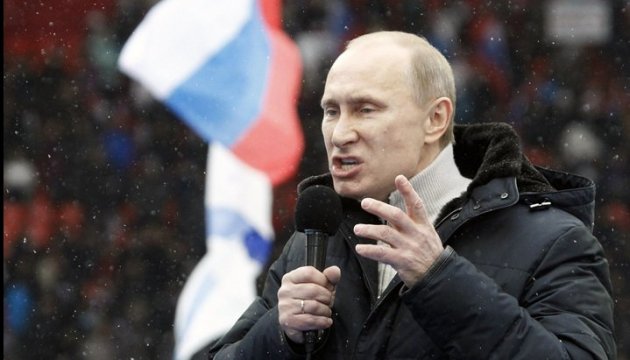 Putin not willing to settle conflict in Ukraine in peaceful way – Australian media
Putin does not want to settle the conflict in Donbas in a peaceful way. Such a conclusion was made by the international experts quoted in the analytical article published by an Australian media outlet.
The article entitled "Russia v Ukraine: Two years since Russian military intervention, where are we now? " was published by News.com Australian news agency.
"As a conclusion, the international experts are quoted who believe that Putin does not want a peaceful solution to the conflict," the article reads.
In particular, the article provides information about delivering Russia's most advanced S-400 air defence system to Crimea, full-scale analysis of possible Russia's invasion of Ukraine and reflections of the information war that has been recently unfolded between the parties due to alleged plotting of terrorist acts in Crimea by Ukraine.
ol