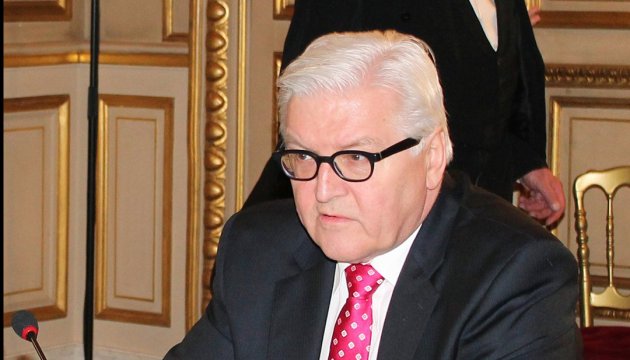 Steinmeier expects Kyiv, Moscow to refrain from escalation in Crimea
Ukraine and Russia should refrain from any steps that could lead to further deterioration of the situation on the Crimean peninsula.
This is said in the statement of German Foreign Minister Frank-Walter Steinmeier, published on the website of the Foreign Ministry of Germany.
"The latest escalation in Crimea must be a cause of concern to us. In what is already a difficult situation, no one stands to benefit from a further escalation. We expect all sides to refrain from taking any steps that could lead to the situation escalating further," Steinmeier said.
He also expressed hope that the incidents would be clarified in a way that can be verified objectively.
The head of the German Foreign Ministry also called on both sides to continue working to implement the Minsk agreements.
As reported, August 10, the Russian Federal Security Service announced it had prevented the terrorist acts in the occupied Crimea, accused Ukraine of preparation of the attacks.
ol