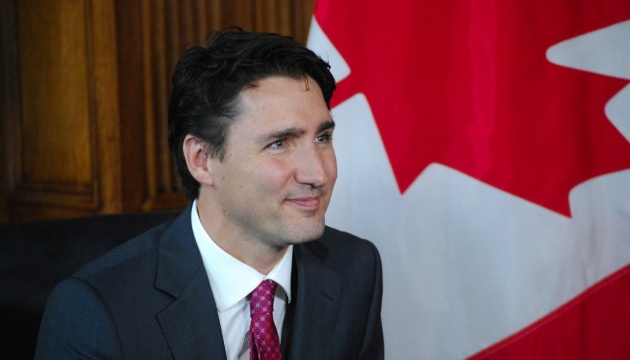 Ukrainian diaspora in Canada calls on Trudeau to ban Russia from SWIFT, provide Ukraine with defensive weapons
The Ukrainian Canadian Congress has called on the Canadian legislators and officials to toughen sanctions against Russia and provide Ukraine with weapons.
This is stated in the letter by the Ukrainian Canadian Congress sent to the ministers and members of the Parliament of Canada, an Ukrinform correspondent reports.
"The Ukrainian Canadian Congress called on Canada to strongly condemn the mendacious accusations by the Russian Federation made against Ukraine; significantly increase sanctions on the Russian Federation in response to Russia's increasing aggression, including banning Russia from the SWIFT international payments system; immediately provide Ukraine with defensive weapons, including anti-tank weapons and equipment it needs to defend its territorial integrity and the lives of the civilian population," the letter reads.
As stated by President of the Congress, Paul Grod, the latest provocations by Russia demand a firm and robust response from the international community. "Putin's ridiculous accusations against Ukraine are part of a tried-and-true Russian playbook of manufacturing a crisis and then 'responding' to it by military aggression. We have seen this before – in Georgia, in Russian-occupied Crimea, and in the Russian-occupied territories of Donetsk and Luhansk oblasts," he stated.
ol