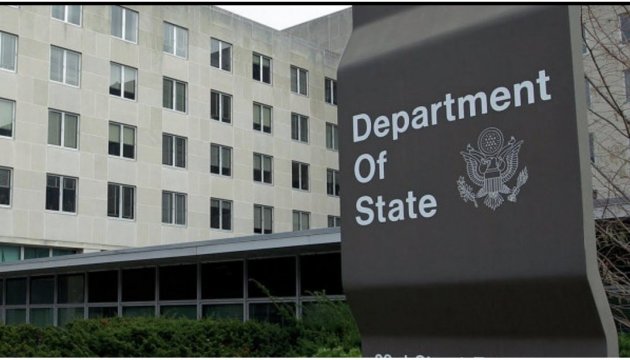 U.S. Department of State comments on Putin's statement on Crimea
The recent statements about the alleged involvement of Ukraine in "terrorism" in Crimea, made by Russia, should not divert attention from the real problem, which Russia has created in Ukraine.
As spokesperson for the U.S. Department of State Elizabeth Trudeau said at the press briefing, the United States does not want such statements to divert attention of the world from the occupation and the attempt of annexation of Crimea by Russia, as well as the relentless aggression of the Russian Federation in eastern Ukraine, Radio Liberty reports.
She also confirmed that the U.S. position on Crimea remained unchanged: Crimea has been and will always be the part of Ukraine's territory, the United States condemns the occupation of the peninsula and urges Russia to immediately stop it, while the sanctions imposed in this regard will be valid until the return of Crimea to Ukraine.
ol