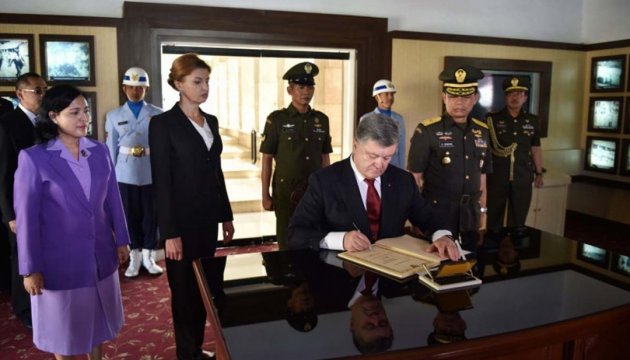 President honors memory of national heroes of Indonesia
President Petro Poroshenko and his wife Maryna Poroshenko have laid flowers to the Monument of National Heroes "Kalibata" in Jakarta as a sign of commemorating the victims.
The press service of the Head of State reported.
The Head of State has also left a note in the Book of Condolences.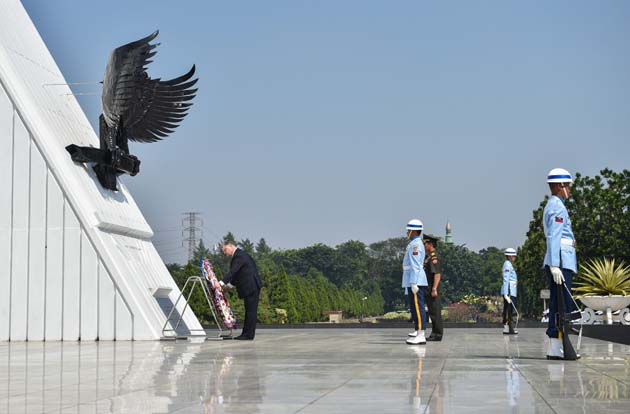 ish