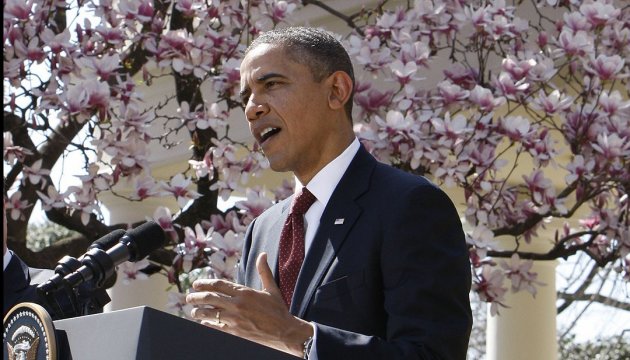 U.S. President Obama: We will pursue solutions to get Russia lay down arms
The United States will continue to seek ways to resolve the conflict in Ukraine.
This was stated by U.S. President Barack Obama, the White House website reports.
"It's not going to stop us from still trying to pursue solutions so that we can, for example, implement the Minsk Agreement and get Russia and those separatists to lay down arms and stop bullying Ukraine," Obama said, commenting on tough relations with Russia.
As reported, the United States and the European Union pledged to continue to support Ukraine and keep sanctions against Russia until fully implementation of the Minsk agreements.
ol