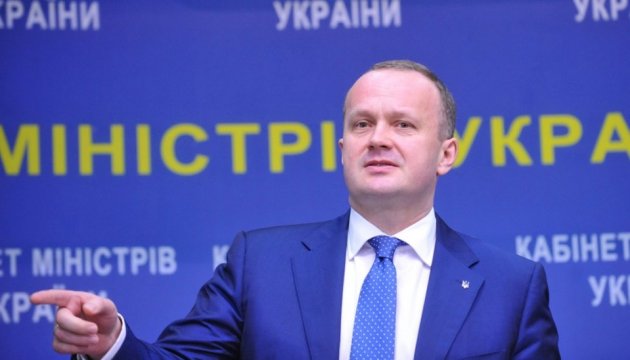 Natural Resources Ministry developed new rules of deforestation
Ecology and Natural Resources Minister Ostap Semerak says he expects that the Cabinet of Ministers at its next meeting will consider a draft of new norms and rules on deforestation.
"We've launched the preparations of new sanitary norms and rules on deforestation. This document has been developed for the Cabinet of Ministers' consideration. We've consolidated all the remarks collected from civil activists and the proposals by the Ecology and Natural Resources Ministry, and achieved their implementation into the draft document. I expect that our partners from other ministry [the Agriculture Ministry], which is in charge of the management of forests, will submit this project for consideration at the next meeting of the Cabinet of Ministers," he said at a news conference on Thursday, an Ukrinform correspondent reports.
He also added he hopes that after this document is adopted, "an end will be put to timber poaching in Ukraine".
Semerak also reminded that at present sanitary deforestation is banned in the territories of national parks.
iy