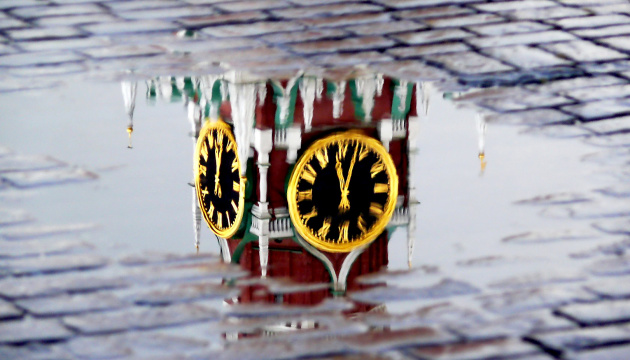 Ukraine urges world community to increase pressure on Kremlin to stop escalation in Donbas
Ukrainian Ministry of Foreign Affairs has appealed to its international partners to step up political and diplomatic pressure on the Kremlin in order to stop dangerous escalation of conflict in eastern Ukraine, according to a statement released by the Foreign Ministry.
"The Ministry of Foreign Affairs of Ukraine is deeply concerned about the worsening of security situation in the zone of the anti-terrorist operation. The militants backed by the Russian Federation shelled positions held by Ukrainian Armed Forces in 189 episodes during the July 22-24 period," the diplomats have noted.
Ukrainian Foreign Ministry demands that the Russian Federation as a participant in the Minsk agreements urgently fulfill its obligations to withdraw its servicemen, mercenaries and weapons from the territory of Donbas, put a stop to unlawful supplies of weapons and military equipment to the militants, resume the work which is conducted by SMM OSCE.
The diplomats said that "deliberate escalation of the security situation I occurring amid massive deliveries by the Russian Federation of military equipment, arms and ammunition, deployment of new mercenaries and military personnel from Russian Armed Forces in Donbas."
Since the beginning of July, 19 train echelons filled with armaments and military equipment crossed the unmonitored section of the Ukrainian-Russian border from the Russian Federation. Russia delivered 19 units of T-72 tanks, three Grad multiple rocket launching systems, 2 self-propelled artillery systems, 11 armored personnel carriers and vehicles in violation of international law and its commitments to control arms exports.
The diplomats also noted that "intimidation of observers of the OSCE Special Monitoring Mission in Ukraine have been clearly traced, obstructing their work of monitoring and verification under a mandate which was also approved by the Russian Federation."
Such Kremlin's rhetoric, the Foreign Ministry says, is confirmed by the position of the Russian delegation taken at the Minsk talks, where it tries to act as an observer and advocate of the illegal armed groups in separate areas of Donbas instead of making them implement the Minsk agreements in full.
Russia also demonstrates such behavior relating to agreements reached in Normandy format, avoiding their implementation or deliberately trying to distort their meaning. In particular, it relates to framework principles of pulling off troops away from the contact line that has been agreed by military advisers in this format on 15-16 June, 2016.
tl