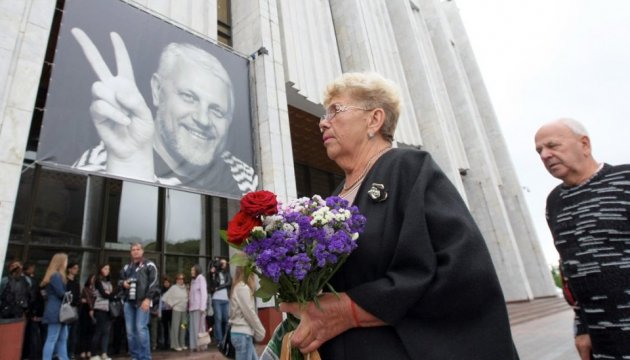 Mourning ceremony for assassinated journalist Sheremet held in Kyiv
People paid their last respects to the well-known journalist Pavel Sheremet in Kyiv. A ceremony was held in the Ukrainian House, Ukrinform reports.
Pavel Sheremet's mother, his son and daughter, founder of Ukrainian Pravda site Alyona Prytula, his colleagues were in attendance.
The big screen behind the coffin with the body of the deceased journalist Paul constantly showed his photos.
Sheremet's friends, colleagues, representatives of diplomatic agencies, deputies of Ukraine, representatives of the Ukrainian authorities as well as representatives of the Belarusian community came to pay their tributes.
Ukrainian President Petro Poroshenko and Deputy Head of Presidential Administration Dmytro Shimkiv, Vice Prime Minister of Ukraine Vyacheslav Kyrylenko, MPs Mustafa Mustafa Nayyem, Serhiy Leshchenko, Anna Hopko, Andriy Biletsky and many others.
The ceremony lasted for more than three hours.
Today, a plane will transport the coffin to Minsk, Belarus.
tl