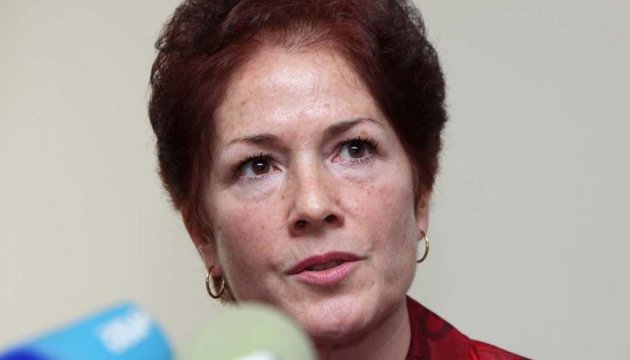 New U.S. Ambassador to arrive in Ukraine in the nearest weeks - source
Marie Yovanovitch, who successfully passed the approval procedure as new U.S. Ambassador to Ukraine during a hearing in the Senate, will take up her duties immediately in the next weeks, a source in U.S. State Department has told Ukrinform's own Washington correspondent on Tuesday.
"The exact date [of her arrival in Kyiv] is unknown, but I do not think it will take long time. I think we are talking about weeks," said a U.S. State Department official.
Describing the duration of the procedure, which usually occurs in such cases, the State Department official said that after the appointment of new ambassador by the President a formal process will also require an approval from the Senate.
tl