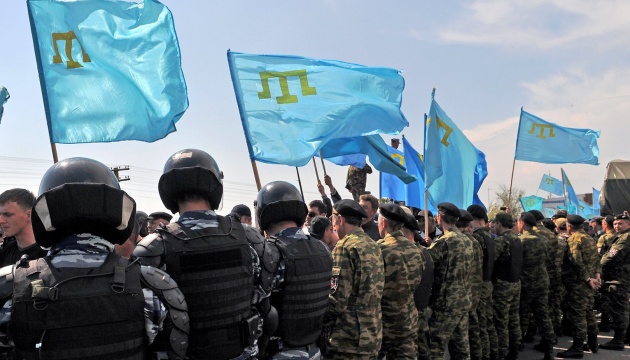 Russian human rights activists recognize four Crimean Tatars as political prisoners
The "Memorial" Russian human rights center has recognized the Crimean Muslims, who are accused of terrorism by the Russian authorities, as the political prisoners.
As Radio Liberty reports, this refers to four Crimean residents arrested on charges of involvement in the Hizb ut-Tahrir, recognized as the terrorist organization in Russia.
"The 'Memorial' Russian human rights center considers four men, who were the first to be arrested in Crimea within the case of 'Hizb ut-Tahrir', Ruslana Zeytulaev, Ferat Sayfulaev, Rustem Vaitov and Nuri Primov, to be the political prisoners" the statement by "Memorial" center reads.
The human rights activists point to the lack of evidence "of commission or preparation of terrorist attacks by the participants in this organization anywhere in the world." The activities of the "Hizb ut-Tahrir" organization are not banned in the Western Europe and the North America with the exception of the administrative restrictions on its activities in Germany.
ol