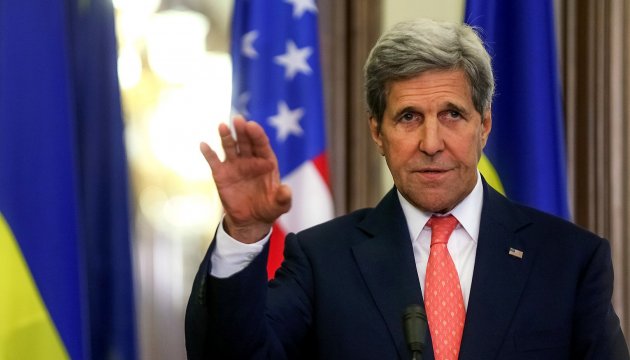 U.S. Secretary of State Kerry says there's chance of peace in Donbas
U.S. Secretary of State John Kerry has said there are chances of settling the conflict in Donbas after he met with Russian President Vladimir Putin.
Kerry said this on Friday during talks with Russian Foreign Minister Sergey Lavrov, Ukrayinska Pravda online newspaper reports
"We had productive talks with President Putin... However, we still have to do much homework, and I think there are all opportunities to provide a real settlement [of the situation in Ukraine]," the U.S. Secretary of State said.
However, according to Kerry, there are still some unresolved issues between Moscow and Washington. He noted he hoped that they would be eliminated in the course of today's talks.
The U.S. Secretary of State also said that his yesterday's conversation with Putin was "very plain and frank."
ol