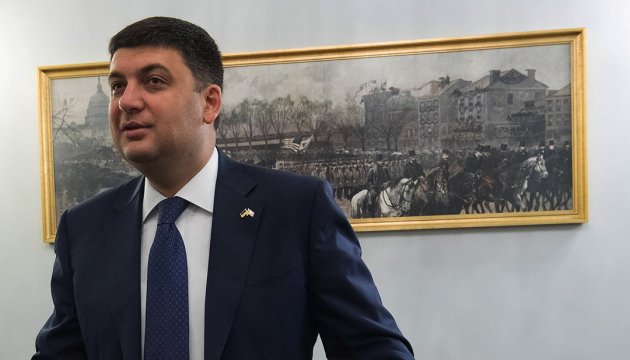 PM Groysman: the East launched aggression in Ukraine
Ukraine is a country of peace, and aggression came from the East, Ukrainian Prime Minister Volodymyr Groysman has said during a joint press conference with Prime Minister of Canada Justin Trudeau, Ukrinform has reported.
"Providing support and training for our Armed Forces in the defense sector is extremely important. We want to expand our cooperation both in the defense and security sectors to such a degree as it is possible. Ukraine is an absolutely peaceful country, multicultural country, a country where there had been no local internal conflicts since it gained independence [in 1992]. And it [aggression] all came to us from the East. The key feature of the Ukrainian people is that we are extremely kind and hospitable, sincere, open. And we did not deserve such a treatment of Ukrainian citizens by Russia," noted Groysman.
He said that it is important to create a proper level of defense in order "that somebody who has aggressive plans does not think about attacking Ukraine, for Ukraine has to be strong."
Groysman said that at present there is a battle between the two worlds. "Today there is a struggle between the two worlds: one is a democratic one respecting human rights and international law, and the other - who wants to change and break it. And it is very important that the entire world is showing leadership to prevent these changes," he said.
tl