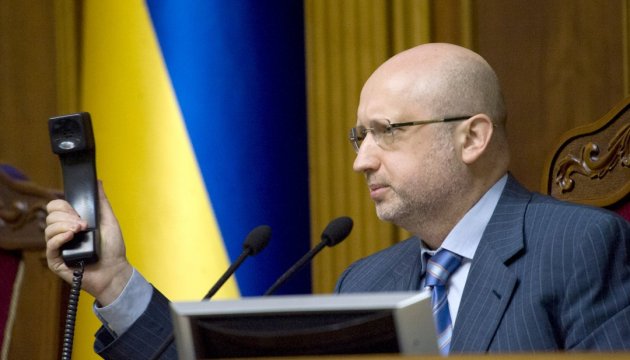 Turchynov says Russia intensified cybercrime and cyber-espionage activities against Ukraine
Russia is implementing an aggressive policy in cyberspace, which is part of a hybrid war against Ukraine. Other cyber threats are becoming more common, in particular rising cybercrime and cyber-espionage are being intensified, Secretary of National Defense and Security Council of Ukraine (NSDC) Oleksandr Turchynov has said at a meeting of the National Cybersecurity Coordination Centre, the press service of the NDSC has reported.
"Analysis of the materials that were sent to the Office of National Security Council of Ukraine from the intelligence agencies, the State Security Service of Ukraine, the State Service for Special Communications and Information Protection, gives the reasons to assert that the Russian Federation is actively pursuing an aggressive policy not only at the frontlines in eastern of Ukraine, but also in cyberspace that is a part of the hybrid war against our country. Other cyber threats are becoming a reality, in particular surging cybercrime and cyber-espionage," he said.
At the same time NSDC Secretary reminded that these problems are to be tackled by the recently adopted Strategy for Cybersecurity of Ukraine. He believes the National Cybersecurity Coordination Centre has to become a backbone element of the whole system for Ukrainian cyber-security and cyber-defense.
tl