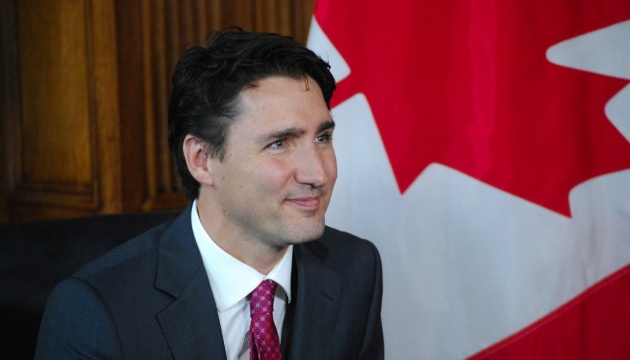 Canada PM Trudeau promises to seek best ways to support Ukraine without shipping lethal weapons
Canadian Prime Minister Justin Trudeau has promised to monitor the security situation in Ukraine and depending on it to look for the best ways to support Kyiv, he told a joint press conference with Ukrainian President Petro Poroshenko while replying to the question regarding a possibility for providing Ukraine with lethal weapons, Ukrinform has reported.
"As the situation develops we will track it and look for the best ways how to support Ukraine," he said.
He noted that Ukraine is currently obtaining assistance from Canada via Ottawa's military training missions for the Ukrainian Army thus making them more capable to defend its country.
"We will work in a spirit of cooperation not only by expanding their friendly ties between the countries, but also because we share a long list of values," Trudeau said.
tl