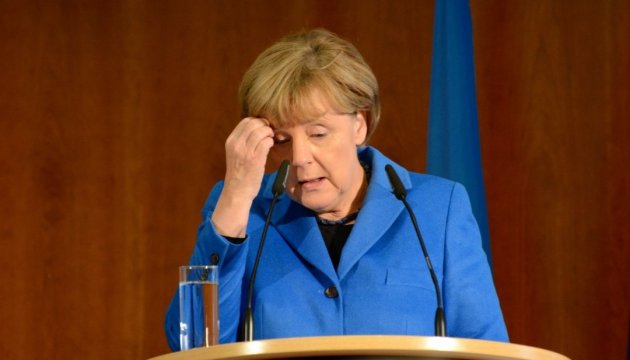 Merkel blames Moscow for worsening relations between NATO, Russia
German Chancellor Angela Merkel believes Russia is responsible for the loss of trust in relations with the West and NATO, saying implementation of the Minsk agreements is a condition for their normalization.
She stated this on Thursday, speaking at the Bundestag before leaving for the NATO summit in Warsaw, an Ukrinform correspondent in Germany reports.
"Implementation of the Minsk agreements will be decisive for further cooperation with Russia. The intensive consultations on this issue, including on preparation for local elections in Donetsk and Luhansk, are ongoing," Merkel said.
At the same time, she noted the parties to the conflict had not managed to reach a stable ceasefire still.
Merkel also blamed Moscow for the loss of trust between NATO and Russia. "Russia's actions during the crisis in Ukraine deeply confused our eastern partners," she said.
ol