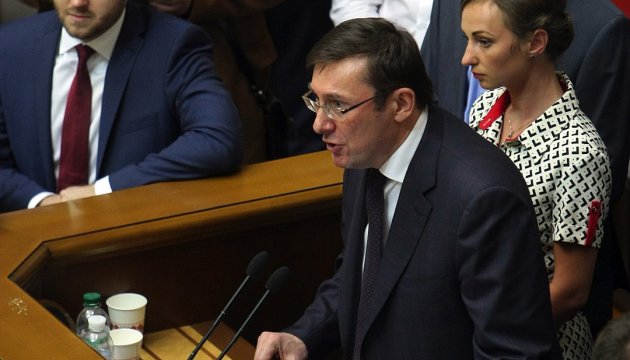 Ukrainian Prosecutor General: Early elections will lead to disaster
Parliamentary elections in Ukraine will lead to disaster.
Prosecutor General of Ukraine Yuriy Lutsenko said this on Friday during his visit to Kherson, his spokeswoman Larysa Sarhan posted on her Facebook page.
"Our country is on a very dangerous edge. A few months ago, early presidential and parliamentary elections were a reality. I am deeply convinced, as a man and as a citizen, that early elections would lead to disaster in the country. If we get another domestic disturbance now, the country may burst," Lutsenko was quoted as saying.
According to the Prosecutor General, the anti-corruption legislation in Ukraine is one of the toughest in Europe, but there is no practice though.
Lutsenko said that people should be shown that the authorities were changing.
Therefore, he said, "the first task is to restore at least a basic confidence in the judicial system."
ol