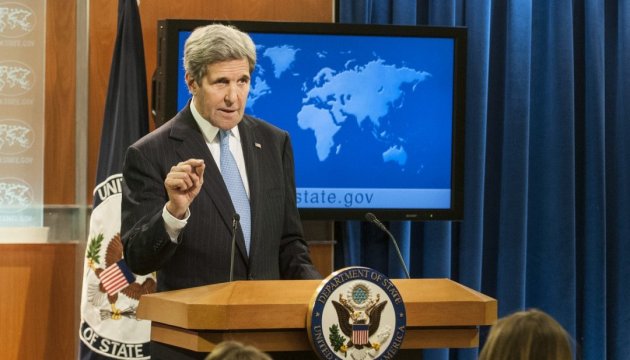 Ukrainian Ambassador Chaly on U.S. State Secretary Kerry's visit to Kyiv in July
Ukrinform's own American correspondent spoke with Ukrainian Ambassador to the U.S. Valery Chaly.
Here is an excerpt of the interview.
Ukrinform: Let's talk about [U.S. State Secretary] John Kerry's visit to Ukraine that Kyiv announced will take place in July. Can you tell about the preparation for the visit, its approximate scheduled date, and what will be on its agenda?
Chaly: Plans for U.S. Secretary of State visit were discussed at the meeting between Ukrainian President Poroshenko and U.S. Vice President Joseph Biden last spring, when President Petro Poroshenko participated in summit on nuclear security here in the U.S. John Kerry was also present at that meeting. I think his future efforts will be focused on continuing progress in the peaceful settlement of the situation in Donbas, coordination with the European partners concerning further pressure on Russia to make Moscow implement the Minsk accords and U.S. support for reforms progress in Ukraine. Additionally, I think the sides will discuss coordinating their steps on the eve of the 2016 Warsaw Summit of the North Atlantic Treaty Organization (NATO) [that will be held on July 8-9 – ed.]. The joint position of Ukraine and the U.S. will not only allow to come to an agreement on the actions prior to the Summit, but it will also aid in planning the actions for the future.
tl