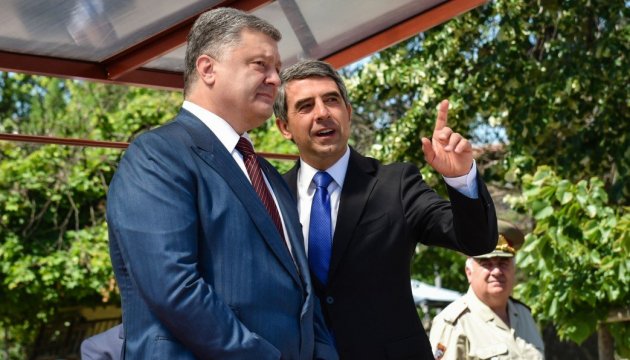 President Poroshenko discusses in Bulgaria free long-term visas for Ukrainians
Ukraine and Bulgaria plan to issue free long-term visas, Ukrainian President Petro Poroshenko made a statement to the media with Bulgarian President Rosen Plevneliev, Ukrinform has reported.
"We have discussed a possibility of issuing long-term free of charge visas for Ukrainians who intend to study or work in Bulgaria. It is very important for us," Poroshenko said.
He also noted: "We are very late with this visit, because no Ukrainian President hasn't traveled to Sofia for 15 years.
"Today we have reached a great number of sectors for our bilateral work to promote the European integration of Ukraine in order to bring our countries closer. I am pleased with the dynamics of our bilateral ties," said Poroshenko.
tl