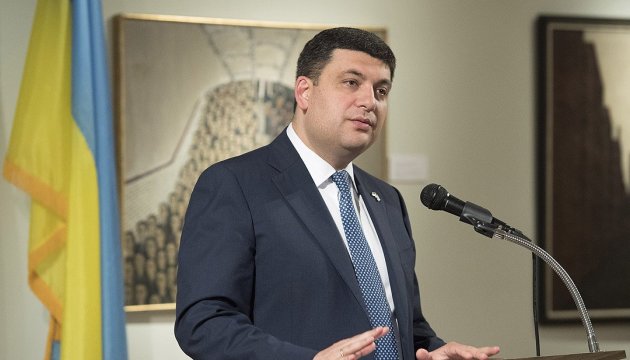 PM Groysman: Corruption, populism, Russian aggression main enemies of Ukraine
Ukrainian Prime Minister Volodymyr Groysman has outlined three main factors that prevent Ukraine's economy from developing properly.
"There are three main enemies in Ukraine: the Russian aggression, corruption, and populists. And I cant's tell what is a greater enemy, as they are absolutely equal, as these three factors in our life infringe on our independence, our future and they prevent us from an opportunity of economic development," Groysman said at a press conference in Kyiv on Tuesday.
iy