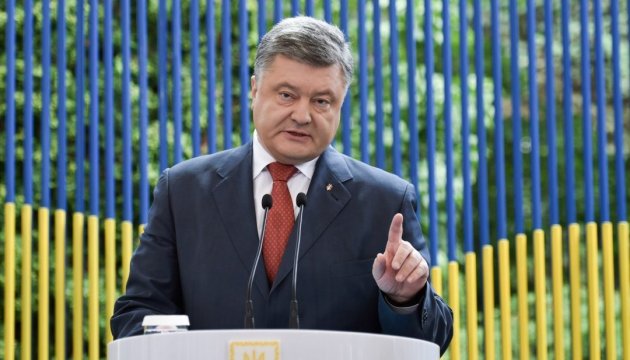 President: We should unite efforts to promote interests of Ukraine in world
President of Ukraine Petro Poroshenko met with former NATO Secretary General, non-staff advisor to the President of Ukraine Anders Fogh Rasmussen.
The press service of the Head of State reported.
Anders Fogh Rasmussen informed the President on the results of his recent contacts with representatives of European official and expert circles and the assessment of the situation in and around Ukraine.
The Head of State noted the importance of further consolidation of the international support for Ukraine in countering Russian aggression and restoring Ukraine's territorial integrity.
"We should unite efforts to promote Ukraine's interests globally. Continuation of sanctions against Russia, increase of investments in our state and financial aid for reforms, as well as introduction of the visa-free regime by the EU for Ukrainians, are our key priorities," Poroshenko emphasized.
ish