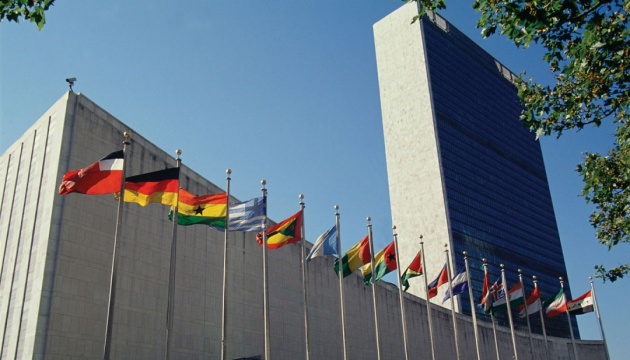 Yeliseyev: UN Secretary-General made a provocative statement
The Ukrainian side highly appreciates the immediate response made by Ukrainian diplomats to a provocative statement made by UN Secretary-General on the role of Russia in resolving the conflict in Donbas, Deputy Head of Presidential Administration of Ukraine Kostiantyn Yeliseyev told a briefing Friday.
"I had worked in the UN personally, and I think that it is unprecedented when UN Secretary-General makes such provocative statements aimed at supporting the aggressor. Our diplomats has reacted immediately. The proof that we have been heard is a change in what Ban Ki-moon delivered in his speech compared to its written version," said Yeliseyev.
"We take a note of the work done by our Permanent Representative of Ukraine to the United Nations who immediately responded, I would say, to provocative statements of UN Secretary-General. I had worked in the UN, and see for the first time when UN Secretary-General begins to praise a country that is the aggressor contrary to the principle of neutrality," the official said.
tl