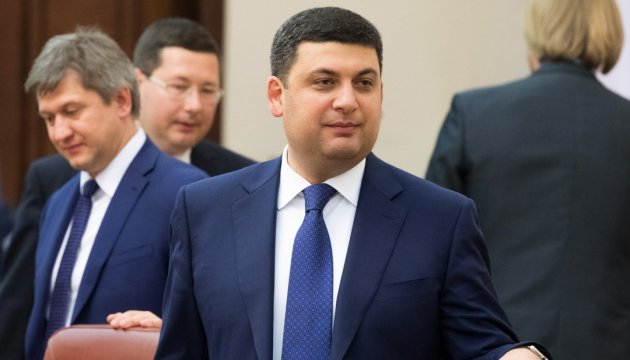 Ukraine PM met with leaders of Ukrainian community organizations in USA
Prime Minister of Ukraine Volodymyr Groysman started his visit to the United States where he met with heads of Ukrainian-American community organizations on Tuesday, June 14, according to the government site.
"You're doing a great job for Ukraine and Ukrainians. You are working in all spheres. Your international active position, which draws attention to Ukraine, your volunteer efforts to support our military, support for various programs – we are witnesses of your assistance. It is extremely important in these hard times," he said.
Prime Minister thanked the Ukrainian community in the United States for their efforts and support for Ukraine.
The Prime Minister informed them about the priorities of the Government, in particular to attain macroeconomic stability and create a favorable business climate. The government official spoke about the measures taken, including: setting sole market price for natural gas, decentralization, civil service reform, preparation for implementing electronic tax returns filed by civil servants and public privatization of the state-owned enterprises. In addition, the Government is working to create investment agency to be overseen by the Prime Minister of Ukraine, he noted.
The participants of the meeting also discussed the situation in Donbas, progress of reforms in the country and anti-corruption measures.
tl