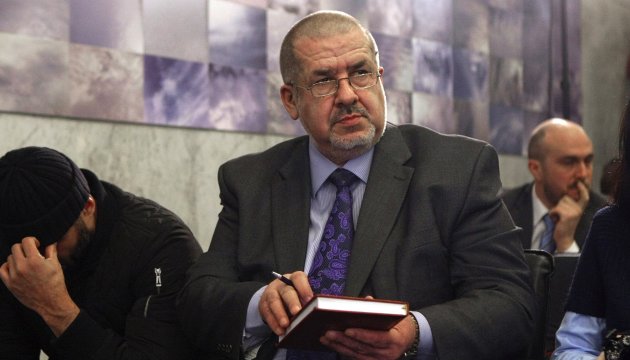 Mejlis head: Crimean Tatar autonomy can become reality in mid-2017
The constitutional amendments relating to the Crimean Tatar autonomy within Ukraine can be adopted by the Verkhovna Rada in May 2017, chairman of Mejlis of Crimean Tatar people Refat Chubarov told Ukrinform.
"If the political will is demonstrated by all branches of power in Ukraine, including Ukrainian lawmakers, the final decision [on the national autonomy of the Crimean Tatars within Ukraine] may be taken in 2017 at a session immediately after the New Year. Then there will be a good chance to adopt constitutional amendments before May 2017," said Chubarov.
He recalled that President of Ukraine Petro Poroshenko announced the possibility of creating autonomy of the Crimean Tatar people for the first on May 18 evening event dedicated to the memory of the Crimean Tatar victims of genocide.
tl