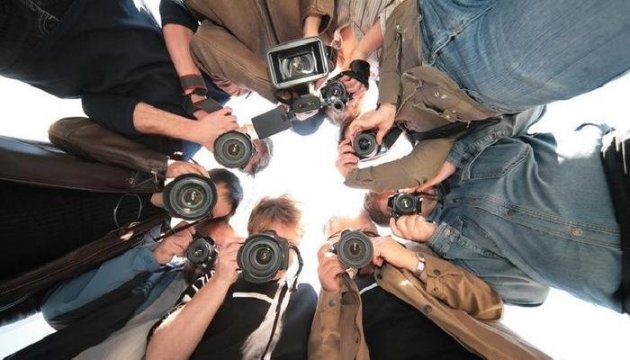 President Poroshenko congratulates journalists on their professional holiday
Ukrainian President Petro Poroshenko has congratulated journalists on their professional holiday, noting that the current information attacks from Ukraine's northern neighbor prompt journalists towards greater responsibility, the presidential press service reports.
"In the context of Russia's aggression in Donbas and Crimea, the information front is the same front line as the defense line of the state in the area of the military conflict. The powerful information attacks from our northern neighbor prompt you to be more responsible, rigorous and impartial," Poroshenko said.
The head of state expressed special gratitude to "fearless journalists" who work in Donbas and who "discredit the myths of Russia's propaganda."
President Poroshenko also noted that there is still much work to be done to establish peace in the country and changes in the country are needed for this: "On the path towards establishing public broadcasting, the reforms of the state and municipally-owned print media will contribute to qualitative transformation at all levels, which our compatriots will definitely feel."
iy