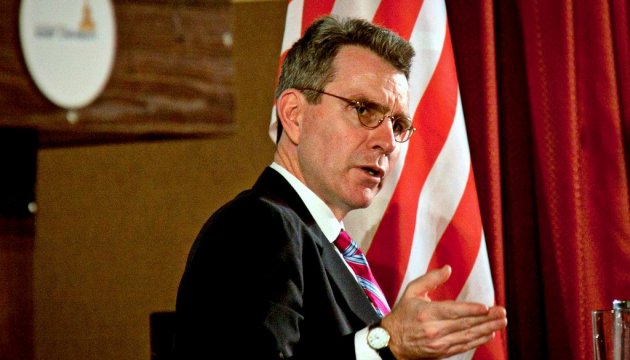 U.S. Ambassador Pyatt to remain in Ukraine for at least two more months
U.S. Ambassador to Ukraine Geoffrey Pyatt plans to serve in Ukraine for at least two more months before his successor, Marie Yovanovitch, begins her work, the Ambassador told reporters at the Kyiv Institute of Postgraduate Education during a sworn in ceremony for Peace Corps volunteers in Ukraine on Tuesday, Ukrinform reports.
"I cannot say how long I will remain in Ukraine, but I can promise that I will definitely be in Ukraine over the next two months. I look forward to meeting some of you in your Ukrainian homes, when I have time to travel throughout Ukraine," the American diplomat said.
tl