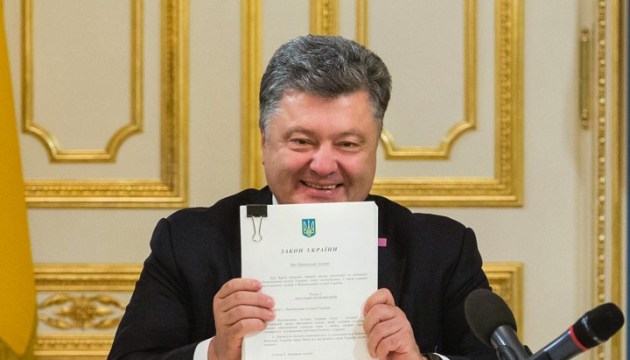 President Poroshenko signs decree lifting sanctions against foreign journalists
President of Ukraine Petro Poroshenko has signed the decree №224 / 2016 "On the decision taken by National Security and Defense of Ukraine dated May 20, 2016 "On some personal restrictive measures (sanctions)".
Today, on May 31, the Presidential decree was published in "The Governmental Courier" daily and comes into force.
The sanctions against some Russian and foreign journalists were enforced in September of 2015.
The text of the decree, published on the website of the President, contains names of 29 individuals who had their sanctions canceled.
tl